Floating Contact Form Portlet
Back Road Logistics – LTL & FTL shipping across Taiwan
Optimise your trucking efficiency and fulfil your customers' expectations by delivering their freight across Taiwan reliably when you work with our road transport experts.
With more than 20 years of experience, our road transport specialists in Taiwan take care of your cargo through a variety of domestic services including LTL and FTL. You will also have full visibility and control over your shipment via our online trucking ecosystem.
Enjoy the confidence and security you need in road logistics partner, delivering your cargo with local know-how.
eTrucknow
eTrucknow is a suite of road logistics solutions built on our experience to meet your business needs.
With our eTrucknow Road Logistics Private Cloud Solution, companies can effectively manage their large fleet of truck vendors and improve on their supply chain efficiency. Companies can also choose to take an integrated approach through our combined solution of eTrucknow's Qualified Fleet of Truckers and road logistics private cloud technology.
On our standalone Quick Quote & Book Platform, with enhanced job matching capabilities, companies can get an instant and competitive quote based on their shipment needs. Additionally, eTrucknow Quick Quote & Book platform matches carriers' empty hauls with jobs to unlock potential revenue via the digital marketplace.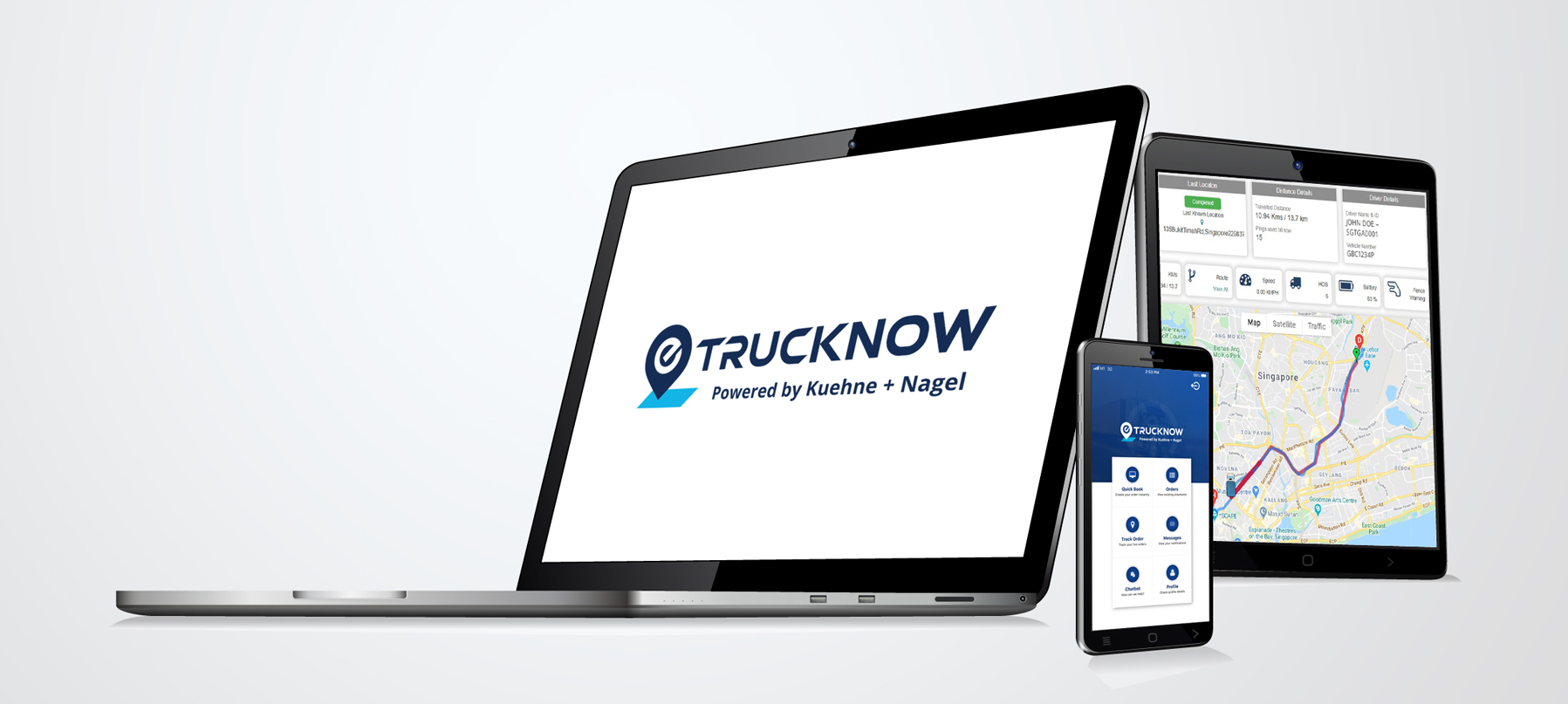 Local Capacity and Add-on Services
Our depots feature a professional trucking fleet and large spaces with sufficient capacity to guarantee consistent service quality, even in tight market situations. Choose from multiple, flexible shipping services that suit your trucking requirements:
Inbound shipment delivery and cross-docking delivery
Outbound shipment pickup with multiple options
Domestic long-haul services and distribution
Palletized shipment delivery
Groupage Service (KN AsiaLink)
Groupage service is for companies looking to transport small shipments, or when your shipment doesn't require the use of an entire trailer.
Full Truck Load & Less than Truck Load (KN AsiaDirect)
FTL & LTL shipping is for shippers who need an entire designated container exclusively for their cargo.
Total Logistics Management
Receive end-to-end, road logistics management tailored to your organization's requirements.